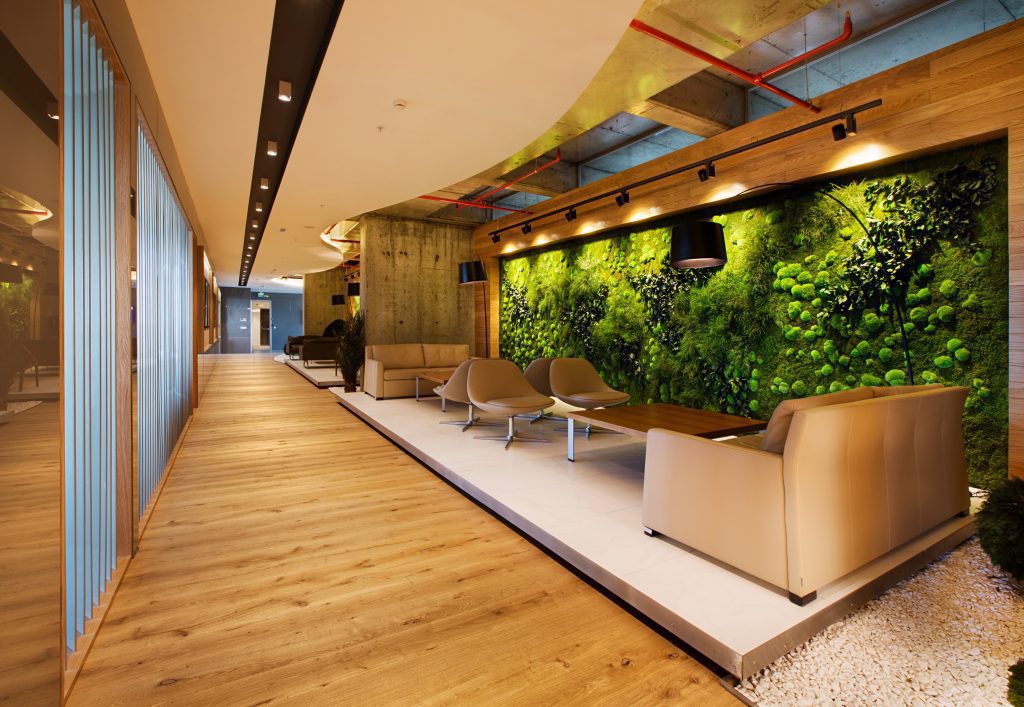 We used our designs, which were prepared by taking inspiration from the unique beauties of nature, in different dimensions as vertical, ground, and tree in the project, which has a total design area of approximately 80 m².
While aiming to create a relaxing effect with the composition of moss, stone and tree bark on the floor, we also wanted to focus on a simple and elegant atmosphere with the natural trees placed in the raised floor. In order to increase the unity and continuity between the dimensions (horizontal-vertical), we added natural moss climbs to the columns.
We formed our Vertical Garden design by using long ivy plants and green tones in order to provide a harmony with other architectural elements.
Deloitte is a multinational professional services network that provides auditing, consulting, financial advisory, risk advisory, tax and legal services with approximately 334,800 professionals worldwide.