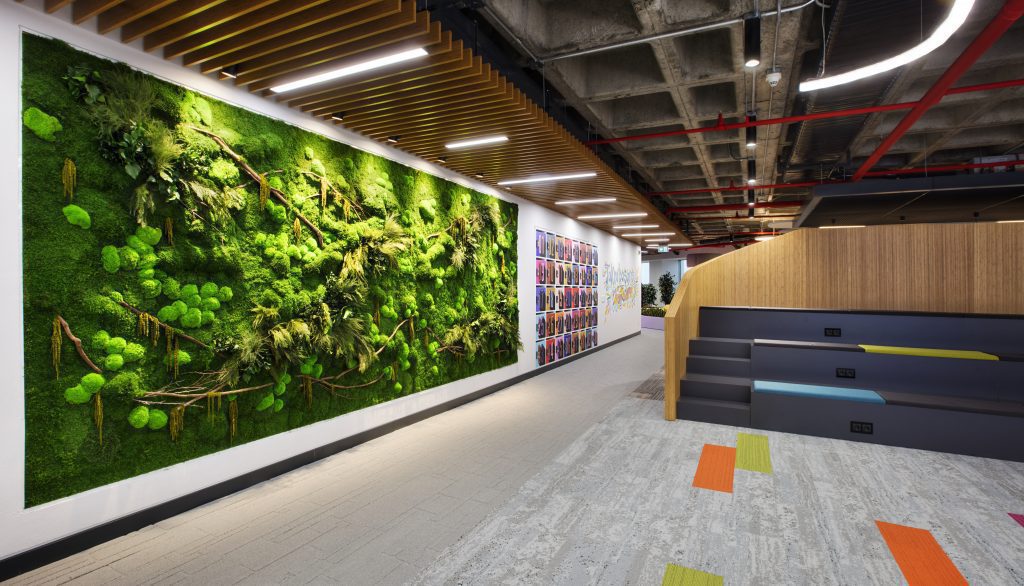 We brought together the positive energy provided by our plants and the
relaxing and healing effect of nature to Çevik Atölye's Office. Our main goal
here was to link our art with the innovative concept of our client by building an
efficient and pleasant working environment intertwined with nature.
Within this 20 sqm green wall, we have planned a design process which is far from linearity and symbolizes natural touches. Our composition here is based on the asymmetric and original progression of nature regarding the harmony of the plants in the design with the tree branches.
Perhaps the most needed area for the positive energy provided by nature in offices is Meeting Rooms. Based on this idea, we applied natural moss and preserved trees around the open meeting rooms.
Çevik Atölye, owned by İş Bank, is a department in which teams with different disciplines and competencies work with agile working principles to achieve the goals of İşbank for current and potential customers.